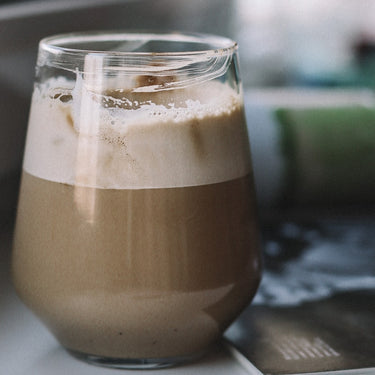 Date-Sweetened Chocolate Cashew Milk
Creamy vegan chocolate milk made with soaked cashews and Just Date Syrup - it's paleo and naturally sweetened - a healthy indulgent wellness beverage to help cozy you up before bed. Easy to make, thick and frothy, and absolutely delicious for the entire family.
Ingredients
2 cups raw cashews
4 cups filtered water
1/3 cup Just Date syrup
3 tbsp cacao or cocoa powder
pinch of sea salt
Soak cashews in water for at 2-3 hours (place in fridge if soaking overnight or loner)
Drain the cashews, rinse, and transfer to a high-speed blender.
Add in filtered water, Just Date Syrup, cacao powder, and a pinch of salt.
Blend on high for ~2 minutes until fully blended and creamy.
You can optionally strain with a nut mylk bag if you'd like, but the soaked cashews break down in a high powered blender so you can enjoy it straight from the blender!
Pour into a sealed jar and store in the fridge for 3-4 days - shake the jar to re-mix any settled bits before pouring.
Heat on the stove if you'd like a vegan cashew milk hot chocolate!