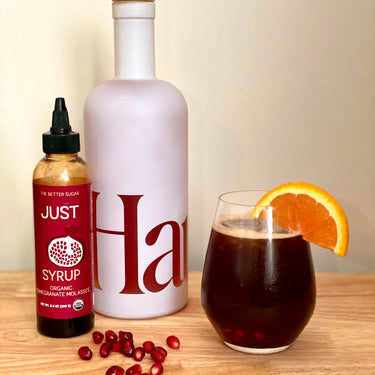 Pomegranate Rose Rosé Punch
A juicy, floral and bright cocktail to sip on all summer, this cocktail features Haus' refreshing rose rosé aperitif, our tart and sweet pomegranate molasses, and crisp citrus. Up the alcohol with Prosecco or tone it down with sparkling water. Either way, you'll be coming back for this drink for your Friday ritual, summer picnics, and anything else you can justify. 
Ingredients
3 oz Haus Rose Rosé aperitif
1 tbsp Just Date Syrup Pomegranate Molasses
2 oz sparkling water or prosecco
Juice of 1/2 large orange
1-2 Tbsp Pom arils
Stir everything in a glass and serve over ice!